Products
HIPPA
Technology
HIPAA:
Certification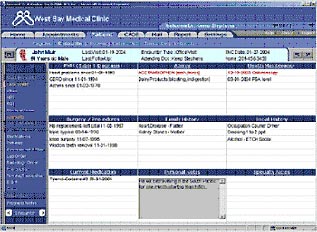 Cardus has the luxury of having two (2) other offices with HIPAA certification. Vennar is one of the first companies to have obtained HIPAA certification for the process of Medical Transcription in India and currently trains other Indian MTSOs how to get themselves certified too. Cardus has taken this further step of obtaining certification to show our commitment to privacy and confidentiality.




Preparedness
Other divisions of Cardus are also working vigorously on obtaining their HIPAA regulations certification. Cardus recognizes 100%, the significant changes the HIPAA regulations present to the health care industry. Cardus is committed to helping our clients achieve HIPAA compliance within the timelines established by the regulations.

Cardus is expending substantial time and effort in order to be responsive and knowledgeable regarding HIPAA regulations and their impact on our customers. Cardus understands that some of the HIPAA regulations are always subject to change. Going forward, our guiding principle is to make every reasonable effort to be knowledgeable and responsive regarding HIPAA regulations, and to act as a business associate in all client activities geared toward achieving HIPAA compliance within the mandated timeframes.

Safeguarding the confidentiality of patient information is at the heart of HIPAA legislation. Every healthcare system must have effective systems in place to uphold these important – morphing and often complex – regulations. At Cardus we take this very seriously.

Cardus software empowers healthcare organizations to assess our compliance with all of HIPAA requirements, including privacy, security, transaction sets, code standards and identifiers. This powerful software can also help any organization manage and document all on-going HIPAA activities.


Consultancy
Cardus is equipped to provide consultancy to Medical Practices and Business Associates on how to obtain HIPAA certification. We also conduct surveys of the existing facilities via process flow, performing a Gap Analysis and suggesting ways to bridge those gaps areas. Our qualified auditors will help you while building up the necessary infrastructure to meet the requirements.